All Star Adventures is ready to host the perfect event for you! It doesn't matter if it's to celebrate a holiday or a special event—our park is the perfect place to entertain your group. We have deals and specials that can fit your budget and your holiday schedule. Come see why All Star Adventures is the favorite choice for fun holiday party venues!
When it comes to having fun, it doesn't have to stop on holidays. The deals we offer are second to none, and our team will accommodate anything that you need! Join us at All Star Adventures!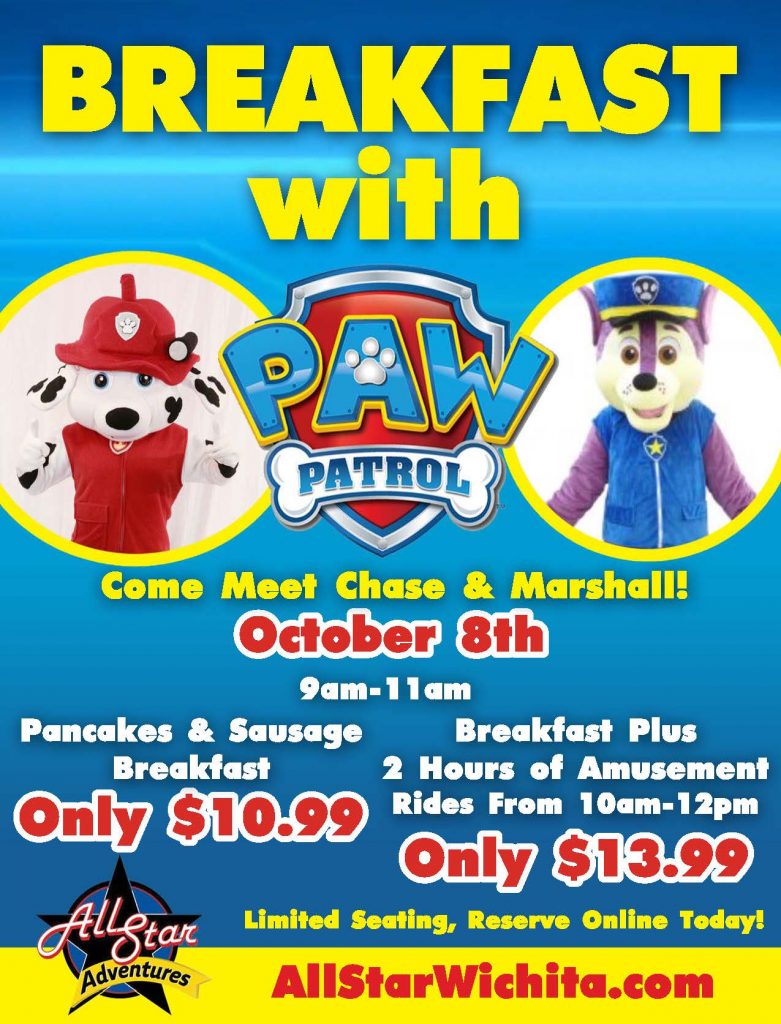 Breakfast With Paw Patrol
October 8th
9am-11am
Enjoy breakfast with Chase & Marshall from Paw Patrol!
Pancakes & Sausage Breakfast:  $10.99
Pancakes & Sausage Breakfast PLUS 2 Hours of Amusement Rides from 10am-12pm:  $13.99
Limited Seating, Reserve Online Today!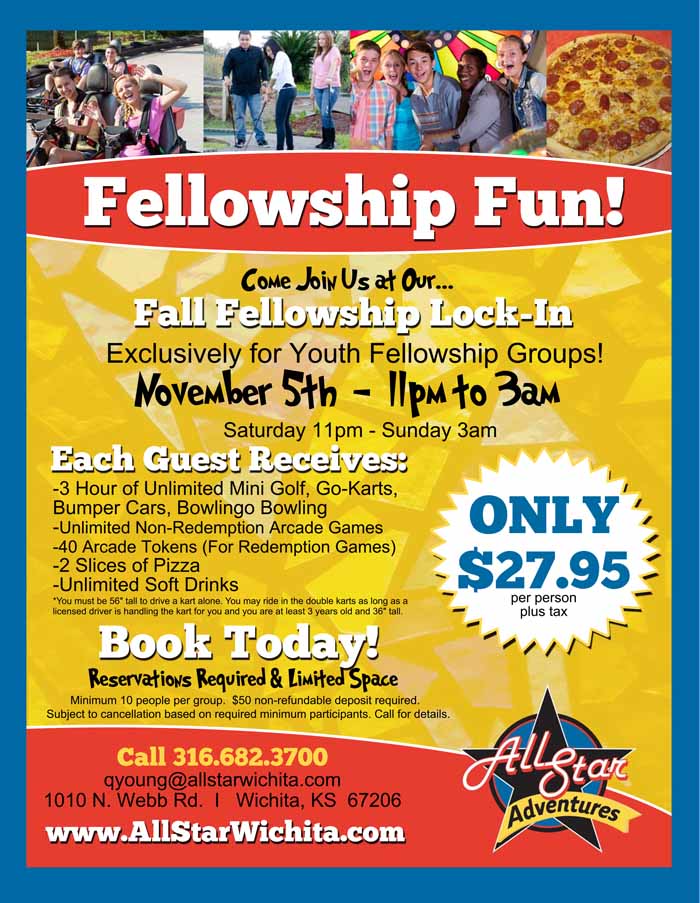 November 5th
11pm-3am
Saturday 11pm to Sunday 3am
Come Join Us For Fellowship Fun – Exclusively for Youth Fellowship Groups!
Each Guest Receives:
3 Hours of Unlimited Mini Golf, Go-Karts, Bumper Cars, Bowlingo Bowling
Unlimited Non-Redemption Arcade Games
40 Arcade Tokens (For Redemption Games)
2 Slices of Pizza
Unlimited Soft Drinks
Only $27.95 Per Person
Book Today!  Reservations Required, Limited Space!
Minimum 10 people per group.  $50 non-refundable deposit required.  Subject to cancellation based on minimum participants.
Call 316.682.3700
qyoung@allstarwichita.com