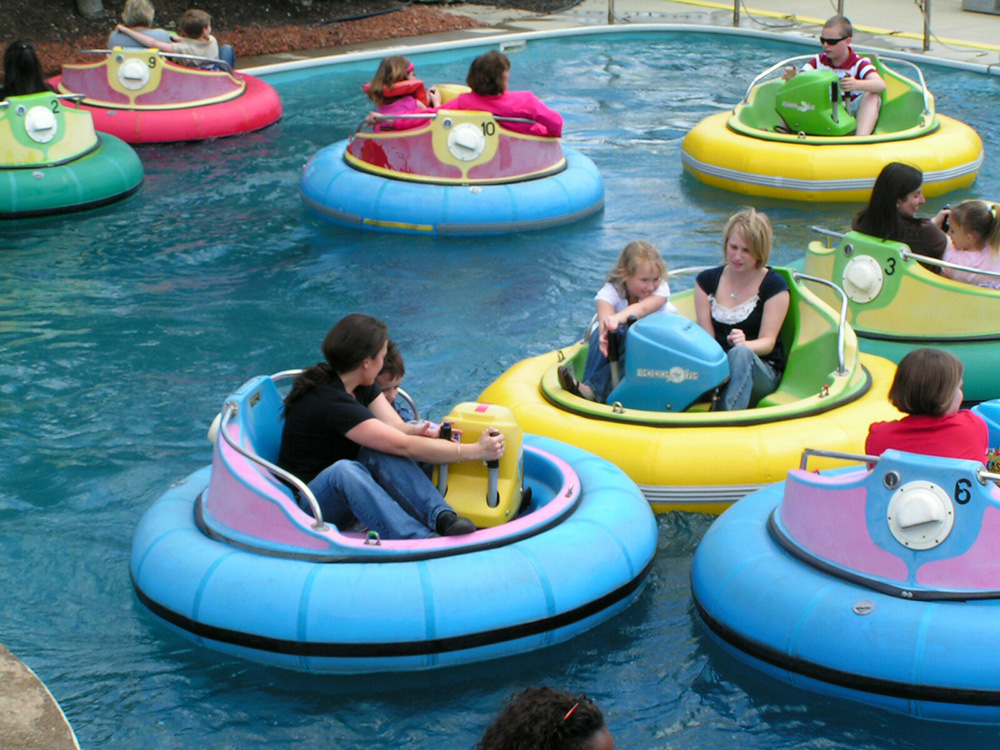 Bumper Boats are CLOSED for the season.
You can be your own Captain on this adventure cruise. Our BUMPER BOATS are a great way to escape the heat while you bump, dodge, and splash your way around the Bumper Boat Pond! Each Bumper Boat can circle, surprise, and twist into other drivers to add to your bumpin' action!
Bump your way through a supersoaking battle at the helm of your own bumper boat.  Cool off with your entire family on this classic ride.
Rider must be 48″ tall and 8 years old.